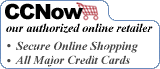 Corporate and Group Quantity Orders
The Candlelight Guitarist CDs are popular for corporate gift bags, and group giving such as:
client gifts
host/hostess gifts
bridesmaids gifts
trunk parties
open house gifts
dinner party favors
consultant gifts
custom gift baskets and gift towers
spa music
B & Bs ~ Bed and Breakfast guests
medical office supplementary items for patients

gift consultants
bereavement gifts
gifts for therapists
caterers
inspirational gifts for psychiatrists
natural history and museum benefactor gifts
gifts for pastoral counselors
meditation and relaxation gifts
recovery support gifts
housewarming gifts
fundraising
Using the

order links below, you can get tiered quantity discounts (min. corporate order 10 CDs, on up to 1000+ CDs), and we'll pay the shipping cost within the US).
Feel free to call us at 1-888-436-3664 if you have any questions.
HERE IS THE TIERED (Quantity) PRICE SCHEDULE for each CD:

MINIMUM CORPORATE ORDER IS 10 CDs
for smaller quanities, you can receive the regular multiple-CD discounts

10 to 24 CDs = $12.99 /per CD

25 to 49 CDs = $12.49 /per CD

50 to 99 CDs = $11.99 /per CD

100 to 499 CDs = $11.49 /per CD

500 to 999 CDs = $10.99 /per CD

1000 or more CDs = $9.99 /per CD
Orders of 10 and over, you can mix the items to get the quantity discount. To do this, please select the

link for the largest quantity CD you'd like, and email us with your substitution request
(i.e. TOTAL 25 CDs, "10 of X" ~ "10 of Y" ~ "5 of Z".)
CD TITLE
Description
CLICK TO ADD TO CART
Select the QUANTITY at the next screen
(pay with your Credit Card
or PayPal)






The 4th and latest CD by The Candlelight Guitarist®
Inspirational and relaxing.
# GF9-80008-2CORP







Music for Rest & Renewal
(with nature sounds)

A unique blend of romantic classical and gentle jazz
by The Candlelight Guitarist®
especially for rest and to renew your spirit.
# GF9-80004-2CORP







Soul Mates & Kindred Spirits

The second CD by
The Candlelight Guitarist®
featuring music inspired by relationships of the inner spirit.
# GF9-80007-2CORP









(Solos with Nature Sounds)

The third CD by
The Candlelight Guitarist®
a very soothing and restful CD
# GF9-80105-2CORP




THANK YOU FOR YOUR ORDER!

PLEASE NOTE:, your credit card billing will be transacted via CCNow, our authorized, secure online retailer---and that's how your credit card bill will show it: "CCNow". It will be shipped directly to you by Geofonica Records, usually the same or next business day. If you have any questions, or concerns, please let us know.

email: music@geofonica.com
"The Candlelight Guitarist" and the Guitar with Candleflame image are REGISTERED TRADEMARKS of Bradley Powell.
"GEOFONICA" word and logo are REGISTERED TRADEMARKS of Geofonica, Inc.
SITEMAP